Staff
Our caring and compassionate veterinary care team!
At Hillcrest Animal Hospital, we strive for a warm and friendly relationship with you and your pet. This page highlights the staff,their training, their experience, and dedication to the field of veterinary medicine.

Please call us 361-238-5100 so that we may assist you in every way possible with your veterinary questions or concerns.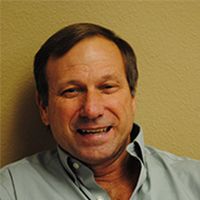 Dr. John Beck, DVM
Dr. Beck was born and raised in Victoria. He grew up on his family farm on Salem Road where he and his family raised sheep, chickens, cattle, horses, etc. After high school, Dr. Beck went to Texas A&M University for his undergraduate work and graduated in 1973 with a Bachelor's Degree in Agriculture Education.
Read more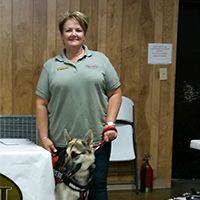 Sandy Garcia, BS, RVT-CVPM, Business Manager
Sandy came to Hillcrest Animal Hospital in 2016. She has been involved in veterinary medicine since 2005. She received her Registered Veterinary Technician License in 2007 and her Certified Veterinary Practice Manager Certification in 2011. She raised her children in Victoria, moved away, then came back and is very happy with her decision. She enjoys spending time with her family, her 4 dogs, Grace, Itty Bitty, Gunny and Fionn, and one crazy cat Roswell. She has a passion for adopting shelter pets, training them for assistance dogs, and donating them to someone in need. She is licensed through American Kennel Club as a Certified Therapy/ Assistance Dog Trainer. She also teaches a Veterinary Assistant Course at Victoria College in the summers.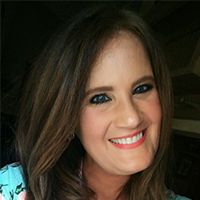 Marcy, Bookkeeper
Marcy has lived in Victoria all of her life. She came to Hillcrest Animal Hospital in early 2018. Her love of working with numbers AND animals is the perfect fit for her! She enjoys cooking, gardening, reading and decorating & has a passion for animal rescue. Marcy shares her home with her three rescue dogs - Lola, Bessie & Winston. She leads a simple and serene life with her fur babies...just the way she likes it!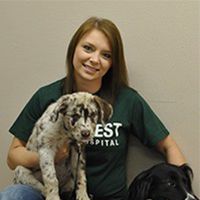 Deanna, LVT, Lead Technician
Deanna is a native Victorian, graduating from Industrial High School in 2004 and then went on to attend the Vet Tech Institute of Houston where she received an Associates Degree of Applied Science in Veterinary Technology. Deanna began her veterinary career at Hillcrest in July of 2012. She has a very energetic son named Gavin and numerous fur babies. Her one true hobby is reading and finds nothing more enjoyable or comforting than getting sucked into a great book.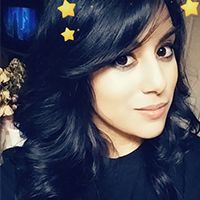 Gencie, Veterinary Technician
Gencie was born here in Victoria, Texas and has lived here for most of her life. She is currently working towards her License in Veterinary Technology and has been with us at Hillcrest since 2016. She does not currently have any animals, but does have beautiful twin daughters, Lacey and Lexie- along with her handsome son, Quinton. She spends most of her time with them and her sweet husband, Kevin.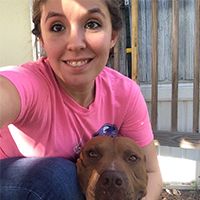 Katelyn-CVA, Veterinary Technician
Katelyn is a Certified Veterinary Assistant and has lived in Victoria all of her life. She lives with her fiance Brandon, her daughter Emily and her handsome son Wyatt. She has a pitbull named Ruger and a Miniature Australian Shepherd named Timber. In her spare time, she and her family enjoy outdoor activities.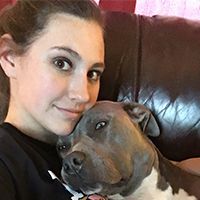 Kasey, Receptionist/Admin. Assistant
Kasey was born in Austin and was raised here in Victoria. She has been with us at Hillcrest Animal Hospital since late 2017. She and her husband Josh have 2 wonderful children together. She is a big advocate for Bully Breed Rescues and has two Pit Bulls of her own. In her spare time, she and her family love to spend their time outdoors.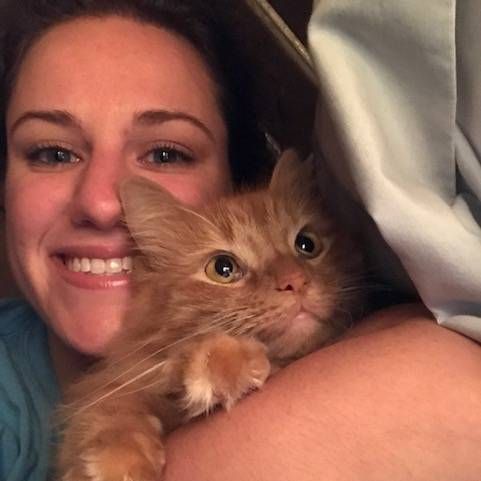 Destani, BS-Biology-Veterinary Technician
Destani was born and raised in Victoria and is a graduate of Victoria East High School. In 2019 she graduated from Sam Houston State University with a B.S. in Biology. After graduation, she took a position working at the Internationl Exotic Animal Sanctuary in Ft. Worth, TX. Now she spends her time at home caring for her three rescues, a pitbull, a dachshund, and a tabby cat.
Madison, BS- Ag Science-Vet Technology -Veterinary Technician
Just down the road in Hallettsville, Madison grew up on a farm with a vast variety of animals/livestock. Once graduating high school she attended Texas A&M University-Kingsville. She was admitted into the Veterinary Technology program and obtained a Bachelor's in Agricultural Sciences-Veterinary Technology and a Minor in Animal Science in 2020. Soon after she joined the Hillcrest team. Madison is the proud owner of a variety of livestock and poultry but closest to her heart are her dogs Sky and Benelli Rose.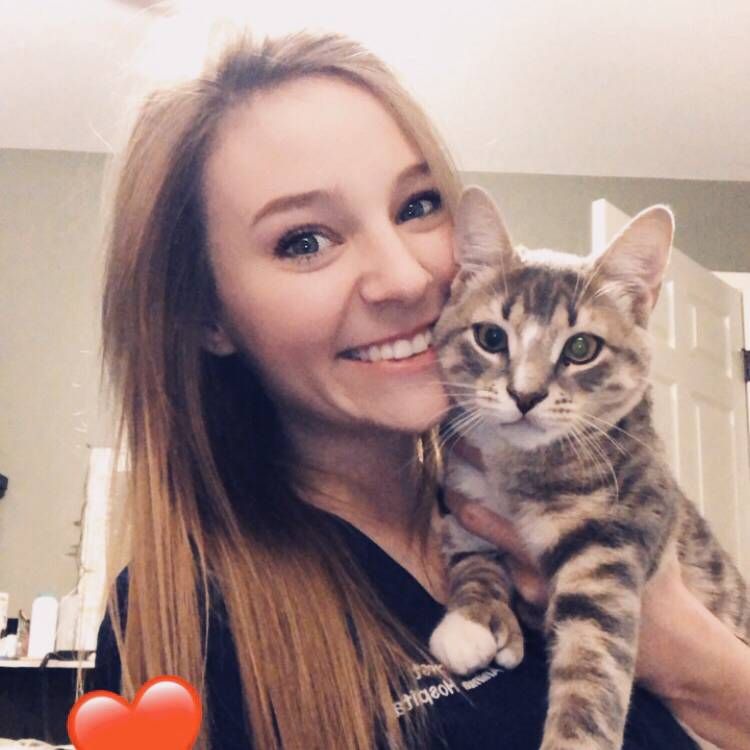 Makenzie, Receptionist​​​​​​​
Makenzie was born and raised in Victoria, where she graduated from Victoria West High School in 2018. She has her heart set in the Veterinary field to become a Veterinary Technician, which makes her a perfect fit for our Hillcrest team. She enjoys spending time with family no matter what that may be. She has a variety of animals she tends to on her days off that include pigs, peacocks, cows, dogs, and her polydactyl (6-toes) cat named Hemi.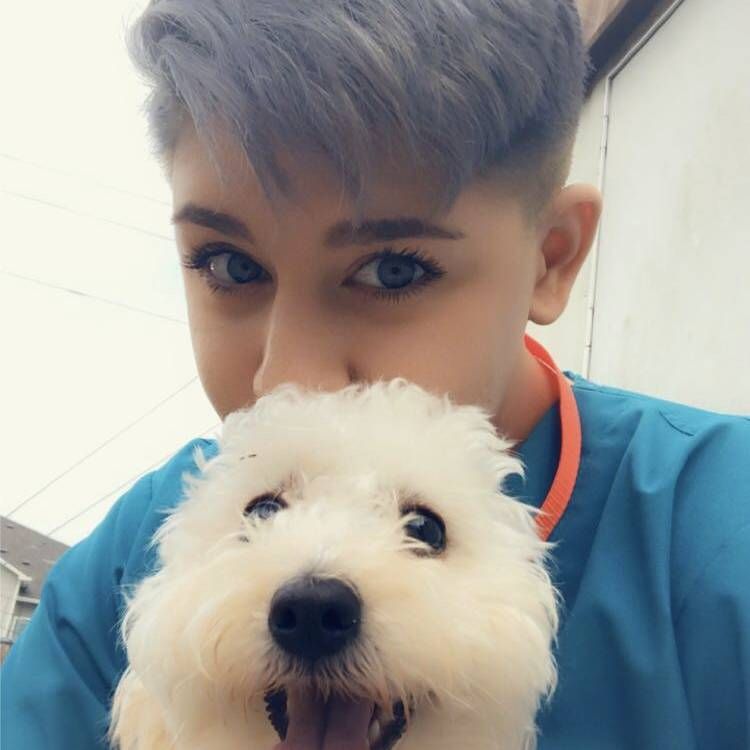 Allexus, Kennel Technician​​​​​​​
She was born in Columbus, TX, and raised in Hallettsville, TX. Allexus completed the Veterinary Technician Assistance course at Victoria College in July of 2019 and obtained a position at Hillcrest Animal Hospital in 2020. She has multiple pets including dogs, cats, ducks, and chickens. In her free time, she likes to relax with a good book or ride horses.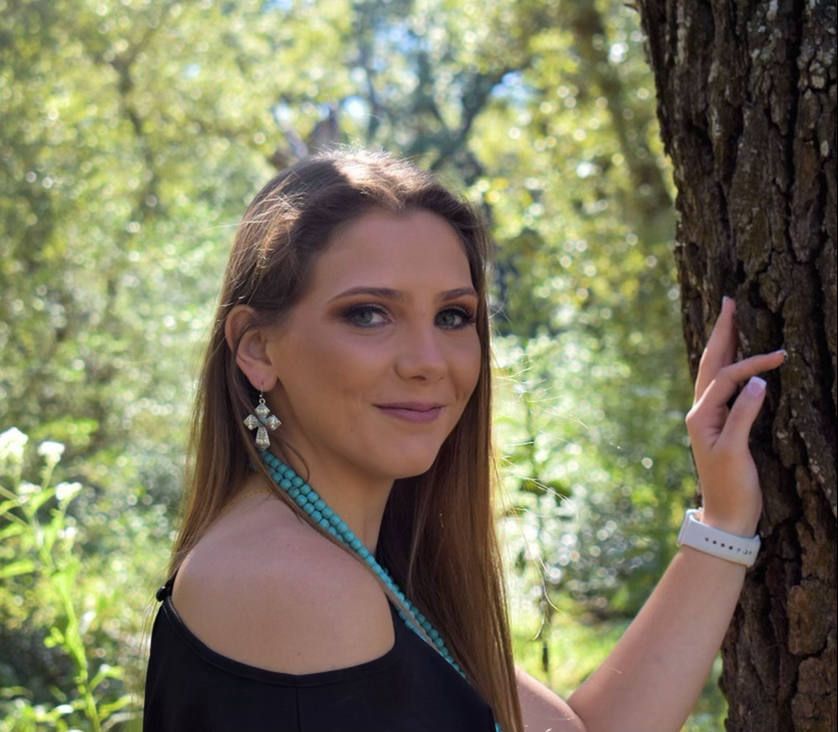 Cailey, Kennel Technician​​​​​​​
Cailey was born and raised in Victoria. She joined the Hillcrest staff in 2020 shortly after graduating from Victoria West High School. Cailey was also a member of the local FFA group and loved helping with the livestock. She loves all things outdoors including hunting and never passes up an opportunity to be out on the water fishing. Cailey has dogs, cats, fish, hamsters, and an iguana- which makes her a great fit for our team.