Meet Dr. Beck
Our caring and compassionate veterinary care team!
At Hillcrest Animal Hospital, we strive for a warm and friendly relationship with you and your pet. This page highlights the staff – our training, experience and dedication to the field of veterinary medicine!

Please call us 361-238-5100 at so that we may assist you in every way possible with your veterinary questions or concerns!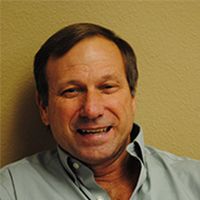 Dr. John Beck, DVM
Dr. Beck was born and raised in Victoria. He grew up on his family farm on Salem Road where he and his family raised sheep, chickens, cattle, horses, etc. After high school, Dr. Beck went to Texas A&M University for his undergraduate work and graduated in 1973 with a Bachelor's Degree in Agriculture Education.

Background
He quickly came back to Victoria and began working for the Extension Service of Liberty County and helping with the 4-H. Two years after graduating, he became anxious to return to school and applied at the College of Veterinary Medicine. While awaiting a reply he worked for City Oil Well Service and DuPont. He was accepted in the Texas A&M School of Veterinary Medicine in 1979 and graduated in August 1982.

He returned to Victoria and purchased Hillcrest Animal Hospital from Dr. Phillips. After two years of practicing at the location on Main Street, Dr. Beck moved the practice to its current location on John Stockbauer Drive. He has been successfully growing his practice in this location since 1985. His favorite areas of study are orthopedic surgery, dermatological cases, and exotic animals.

Currently
Dr. Beck loves all animals, including wildlife. In his spare time he likes working on his ranch, where he raises goats and cattle. He also has five dogs and a number of cats. He has two wonderful children, Laurie and John, and two grandchildren. He is a board member for the local Rotary Club, a board member for the Victoria Electric Co-Op Board of Directors, and a board member of the South Texas Farm and Ranch Show. He is also a longtime member of the Texas Veterinary Medical Association (TVMA), American Animal Hospital Association (AAHA), Golden Crescent Veterinary Medical Association (GCVMA), Texas Cattleman's Association, and the Texas Wildlife Management Association.